Creatively Devising Solutions and Providing Strategies That Bring Added Value
Bankruptcies, vacancies, and dated retail concepts present temporary challenges,but they also can present opportunity.
By Bart Pebbles
Caliber Retail Properties Group
Anchors leaving and tenants losing their desirability "create an opportunity" for property owners to conduct a comprehensive review of their real estate holdings and its competitive position within the market. Rather than just backfilling a vacancy as quickly as possible, sometimes best to take a step back to first assess the big picture.
This writing is intended to present a few ideas for property owners, simple strategies to stabilize not only for the short term, but to optimize for long term strength and investment value.
How "safe" do customers feel while onsite and in stores at your property?
With Covid-19 our reality for the foreseeable future nothing is more imperative than to assure the safety of customers and employees while on property, both physically and psychologically.
We encourage owners look for both short and long-term measures. A post-Covid world will surely have lasting effects on how we navigate spaces and patronize places. Beyond best practice measures to mitigate Covid anxiety, (re)merchandising a property can range from the very modest to comprehensive.
Value – Add Benefits in Property Repositioning…Why Do This?
• Install Covid Best Practice Measures to Maximize Safety and Customer Psychology
• Reboot Property Fundamentals – Accentuate Competitive Advantages and Success Features
• Increase Competitive Position in Market
• Enhance Product Quality in The Eyes of Both the Retailer and Patron
Areas for repositioning consideration may include.
• Implement CDC Best Practice Design Measures
• Functional Rehabilitation
• Aesthetic Rehabilitation
• Immediate Repairs Needed
• Capital Expenditures Assessment – 5 Year Budget
• Re-Tenanting to More Stable, Higher Paying Retailers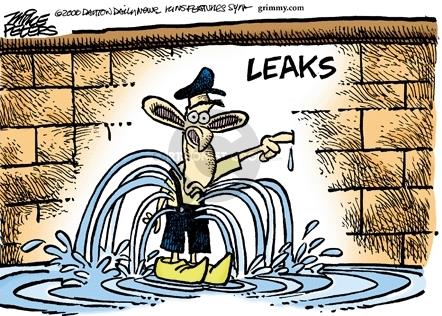 Owners, perhaps extend an invitation to your consultant team to meet at your property for design brainstorming and to conduct an on-site inspection. Participants might include leasing representative, property manager, architect, civil engineer, landscape architect, sign and lighting consultants, contractor, social media, and marketing consultant (to drive more traffic). The more the merrier. Areas to assess include on-site improvements, common areas, signage and way – finding, lighting, buildings, while also
exploring other possibilities to maximize safety, patronage, and long-term value. Without a doubt, properties that visibly demonstrate a proactive, respectful, and safe environment will ultimately be rewarded with increased customer patronage and attract "good" retailers and restaurants.
Exploring "other possibilities" may also include building break ups, reconfigurations and parcelization. Given ride sharing and third-party delivery trends, consideration should be given to parking ratio, perhaps supported with a shared parking analysis with an eye to at least considering the potential for expansion. And lastly, alternative use consideration, re-entitlement, and mixed-use conversion for some properties more significantly challenged or where more value can be achieved by re-use.
By repositioning, we can enhance the overall appeal of the center, likely bolster credit strength with the addition of key chain retailers, maximizing both equity value and cash flow potential. Perhaps lessen management intensity with a more contemporary mix of national and regional retailers with long term leases
Where do we start? It's NOT with a blank check!
Expenditures that increase sales, secure tenants faster, attract retailers with strong sales, make customers and retailers want to stay longer on property will pay the highest dividend!
In Analyzing a Retail Property's Potential for Reposition
A Product Quality Assessment. What are the property's competitive advantages and what are some additions that could be made to make it stronger?
• Competition (Supply)
o Has the trade area recently been invaded by other retailers offering similar?
o Projects in Pipeline – Under Construction – In Process Approved – Proposed
• Economic Indicators in Market Area – (Demand)
o Population and Income (Growing or Declining)
o Unemployment Rate and Job Growth
• Vacancy Rate and Rent Growth (Lease Rate Upside)
o When will leases expire and what are renewal terms?
• What possibilities exist for expanding or renovating the center and changing the tenant mix?
• How much would such changes affect the sales of existing stores?
• Compare Tenant Mix with the growth potential for each retail segment of buying power within the market area. (2020 Retail Demand / Gap Assessments)
• Assess factors that threaten the sales potential of the center; Existing and potential competitors should be examined for proximity, duplications of product and design advantages / disadvantages.
• Knowledge of Reposition / Conversion Costs
• Conversion Opportunity Assessment (Highest & Best Use)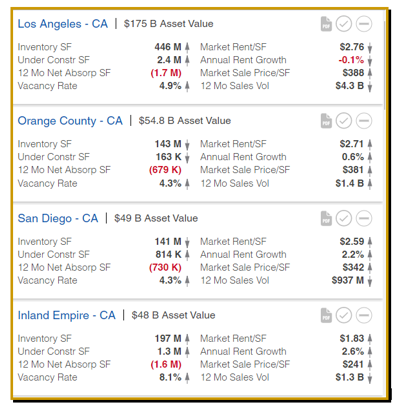 We identify the Market and Financial problems that plague the asset and then implement a "Strategic Repositioning Plan" for resolving those problems!
This is accomplished with a deep dive review of market and property, assessing strengths, weakness, and
identifying opportunities.
Prepare a Lease Plan Chart of the Property
These Charts allow us to understand the center's potential for changing tenants to increase retail productivity and achieve higher rents. These reports allow us to examine on a space-by-space basis all spaces, including those adjoining a vacancy or one expiring near term. This awareness permits us an opportunity to subdivide or combine space to upgrade the tenant mix, increase rents and assemble adequate space for an anchor tenant.
Major Elements in Order of Reposition Priority
Experienced investors out of necessity become expert at unlocking value. One of the most critical and ironically, the least understood aspects of the process is understanding that the most significant part of unlocking value is preserving existing value.
Create Better Spaces
• Anchor Spaces – Restaurant Opportunities – People Places – Outdoor Spaces for Dining – 3 rd Party Delivery
• Prioritize Strong Identity
• Prioritize "Wow" Facades / Storefronts
How can we make the property more competitive? Opportunities Assessment
• Reconfigure space to accommodate more attractive retailers to generate stronger sales
• Demolish square footage in portions of center (ends and middle) to make room for an anchor
• Divide Big Box into pieces
• Demolish shops if consistent high vacancy
Define "Lift Option Strategies" where value can be created
In addition to determining the necessary "functional" rehabilitation, the development team must determine the extent and nature of the aesthetic rehabilitation needed to improve the Center's overall appearance and shopping environment.
Establish Price Point Options of Separate Repositioning Plans
• Plan A     Budget     Projected NOI     Cost / Value
• Plan B     Budget     Projected NOI     Cost / Value
• Plan C     Budget     Projected NOI     Cost / Value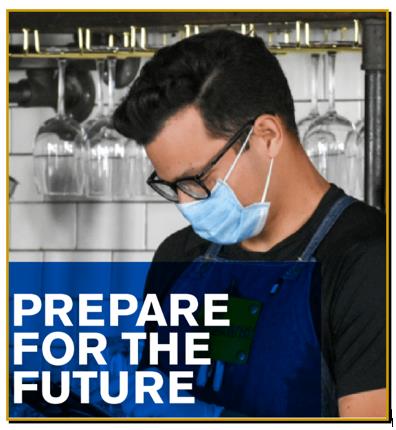 In conclusion, a formalized Strategic Reposition Plan explores avenues to shore up the asset, to identify areas of opportunity. A plan that goes into significant detail, far beyond the amount of paper which we have allocated in this writing. Certainly, the pandemic has created turbulence. To optimize performance, to stabilize and strengthen and ultimately to maximize value, take time to first assess the big picture.
Caliber Retail Properties Group offers a 30-Year track record in delivering market-leading expertise and providing "best-in-class" development, asset repositioning, leasing, and sales services of retail, and mixed use properties.
We offer a "fresh set of eyes" perspective in maximizing investment performance, executing innovative repositioning, and leasing programs.
We welcome an opportunity to discuss your specific needs and design a program to achieve your real estate objectives.
Bart Pebbles
Founder & President
CALIBER RETAIL PROEPRTIES GROUP
714-624-1817 C
BPebbles@CaliberRetailProperties.com
www.CaliberRetailProperties.com